About Us
Monaland Background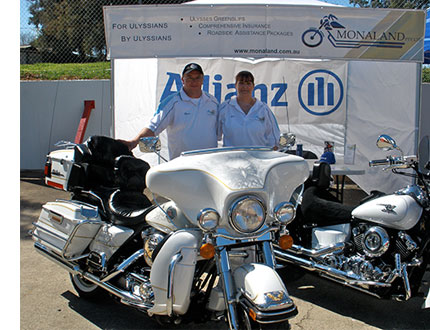 Deb Sutherland, a member of Ulysses Club (48180) and an insurance broker with over 30yrs experience along with Kevin Sutherland (30749) created Monaland Pty Ltd on 9th January 2008 for the sole purpose of assisting Ulysses members with an alternative to combat the price of Greenslip prices for our bikes.
Ulysses Club National Committee agreed that this is a benefit to the members and are in support of the members having additional options when purchasing their Greenslips.
Additional Products Available
Our products have increase with Greenslips for Private and Commercial Vehicles.
Kevin manages Monaland on a day to day basis while Deb works full time as an Account Manager of an Insurance Brokerage. If you would like have a qualified Insurance Broker assess your current commercial insurance program, please contact us to arrange a no obligation review.
Monaland Pty Ltd Hours are 6pm until 9pm Monday to Friday however if urgent and outside these hours, please call anytime and we will assist you where possible.